Our mission
To be the best manufacturers of scholastic and commercial stationery in Botswana in terms of quality ,quantity, timeliness and product versatility by implementing the best practices in manufacturing services and employment.
Our vision
To be a major partner in the nation's continuous journey towards economic independence by being the best scholastic and commercial stationery provider and consequently empower the nation's economy by rendering opportunities, best quality products and impeccable services.
Who we are
Babic Holdings (Pty) Ltd is headed by Mr. Anand Rangaswamy (Motswana) & Mr. Anoop Mathew Varghese (Indian) whom also are the Directors and the shareholders of the company. The factory is located along Takatokwane Road in G – West Industrial, Gaborone and currently occupies 8000 m2 of manufacturing facilities. We established in the year 2000 with a mere work force of 15 Motswana and over the years of our team's well-structured business planning and hardworking, grown up to nearly 150 Motswana.
Babic Holdings (Pty) Ltd is the biggest manufacturer of stationery in Botswana with an EDD Certificate and also we are one of the companies that have been chosen by BITC to use the "Botswana pride" logo on our products. We manufacture all sizes & types of hard cover & soft cover note books, invoice books, registers, ledgers, accounting books, minute books, envelopes, files, paper & allied products, printing etc. Totally, our product list contains 180 items.
Company Background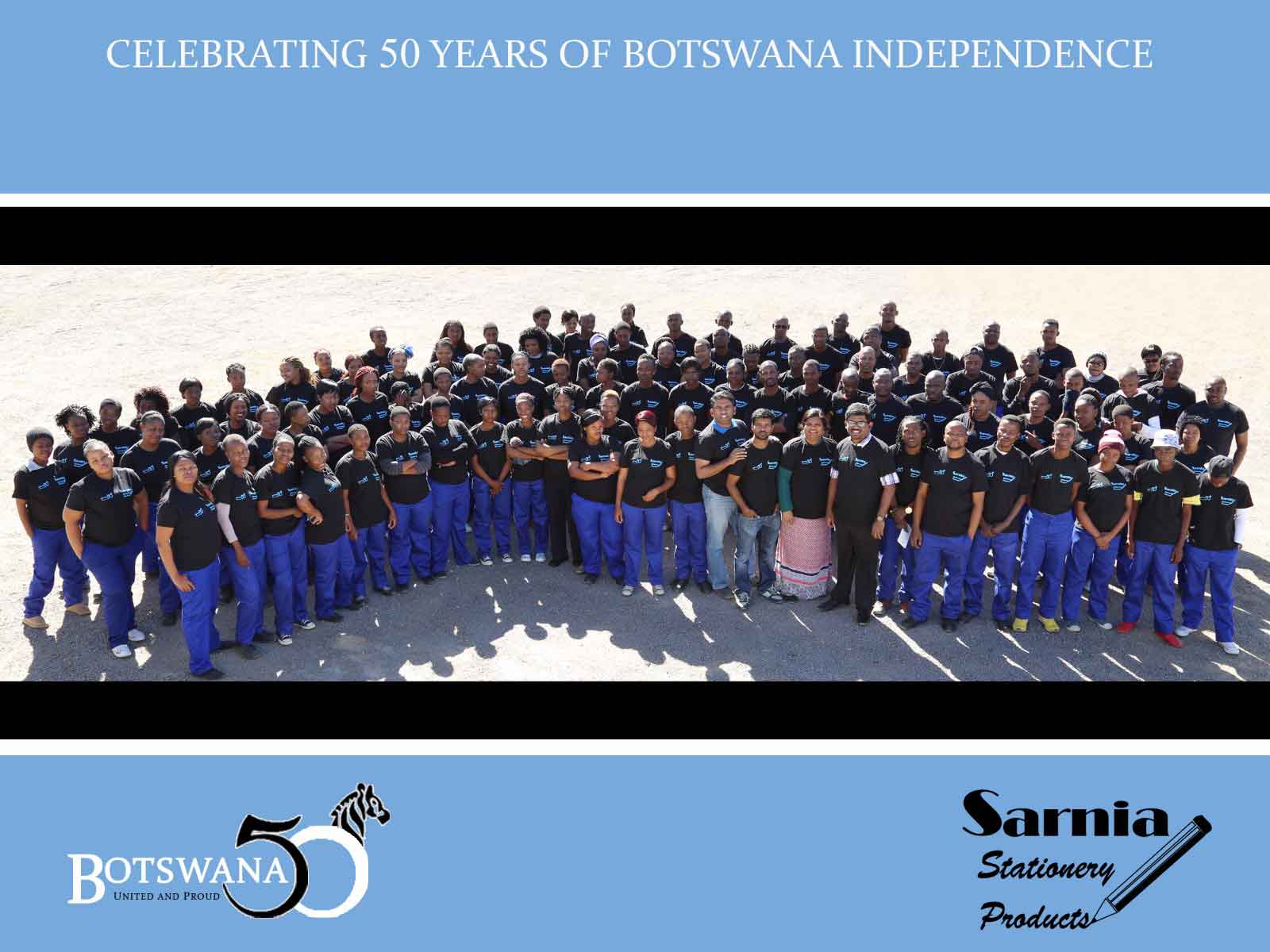 On January 2009, our company took over the operations of SARNIA (PTY) LTD, a company which was manufacturing stationery in Botswana since 1982 and whose "SARNIA" products were certified by BOBS. We will be providing the same products and excellent customer service on which we have built our reputation in the industry.
Over the time, Babic has carved a niche market and boasts an expanding base of cream clientele including private and government organizations across the country. Furthermore, we are exporting our products to our neighboring countries and our products are well accepted by them also. The magnitude of tenders and the exports orders that we have executed in the past and tenders secured recently, demonstrate our financial strength.
Over many years, we have built a reputation for ourselves in the stationery industry for our high quality products, dependable services and ability to accept new challenges and opportunities. We provide unconditional warranty on all our products. Our continual focus is to maintain our product quality, customer value for money, efficiency and competitiveness in the local as well as in international market in which we operate. OUR PHILOSOPHY OF QUALITY, EHTICAL AND HIGH SERVICE STANDARDS has given us an eminent historic record that we are proud of and would strive to continue with. You can always call us or visit us for a factory visit.